January 2013 Newsletter
Happy New Year!
How lovely it is to be writing to you again on this very snowy afternoon. Big fat white flakes are drifting past the window as I write, the thickening layers muffling the sounds of dusk, as the sky darkens – just beautiful!
The cold softness and quiet of Shudy Camps this week has seemed such a huge contrast to the warmth, colour and noise of Africa that was our home for nearly a month before.
I chose a couple of pics that seem to sum it up – both show flowers in the back garden: one in Kisumu and one in Shudy – the vibrant reds and greens, taken just over a week ago and the soft yellow primroses peeping through snow this morning.
I can't begin to describe our trip to Kenya in a little newsletter like this, but at least I can say that I have returned feeling enriched, inspired and truly grateful for all the amazing experiences.
I have spent much of the week since our return landing slowly and planning the next 6 months of 'willowing'. I have some exciting projects lined up this year, including some large scale sculpture for an exhibition at Olympia in March, and Open Studios with a joint show here at Blacksmiths in the summer. I hope you will all find something to interest you amongst the workshops on offer – there are 2 completely new ones for this Spring too.
Earlier today I finally finished adding all the course details to the website, so there is now a complete list up until the end of June, with a few extra dates that you might like to put in your diaries.
I have repeated them with links below, and also attached a pdf version of all the dates to this email should you want to print them off as a list.
Enjoy the snow.
Warm wishes,
Debbie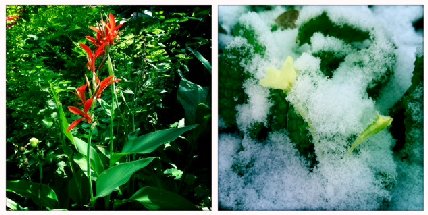 Saturday 4th May - Weaving the Land - a women's workshop with a spiritual slant
Wednesday 12th and Thursday 13th June - 2 day Basket Workshop ('make what you want' for those with more experience)
Saturday 6th July - Sunday 14th July - Exhibition, Basketry 308
Saturday 6th & Sunday 7th July - Open Studios
Saturday 13th & Sunday 14th July - Open Studios
Saturday 5th & Sunday 6th October - Ickworth Wood Fair